Happy Halloween: Roasted Tomato Soup with Eyeballs
Makes 2 portions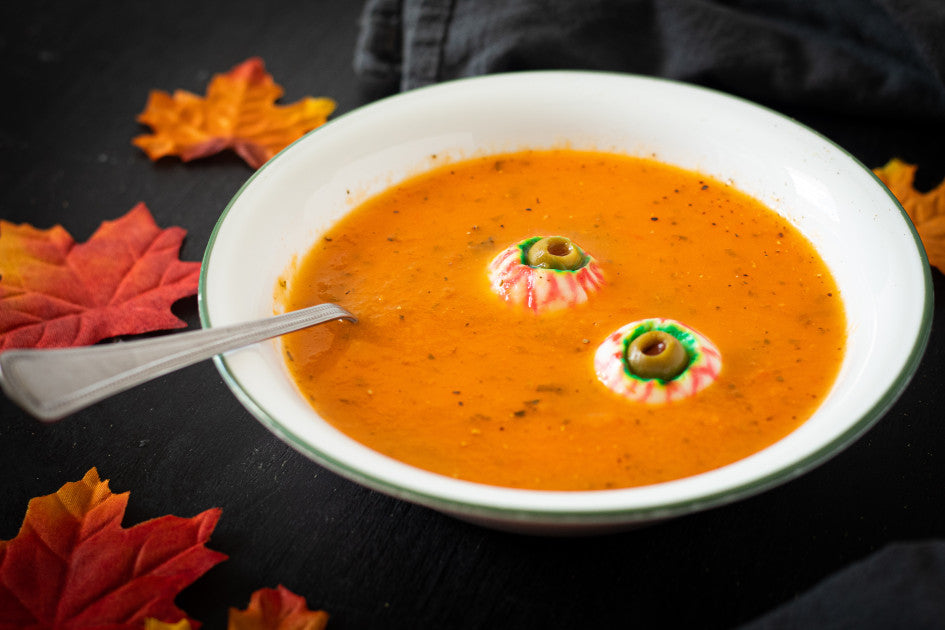 Functions
Preheat (Grilling)
Grill
Ingredients
5 pcs vine tomato, cut in half
¾ cup fresh basil, minced
¼ medium size onion, roughly cut
6 cloves garlic
1 tsp dried oregano
1 ½ cup vegetable broth
Canola oil
Pinch of salt, pepper, and sugar
For eyeballs
2 pcs eggs, hard boiled
4 olives, cut in half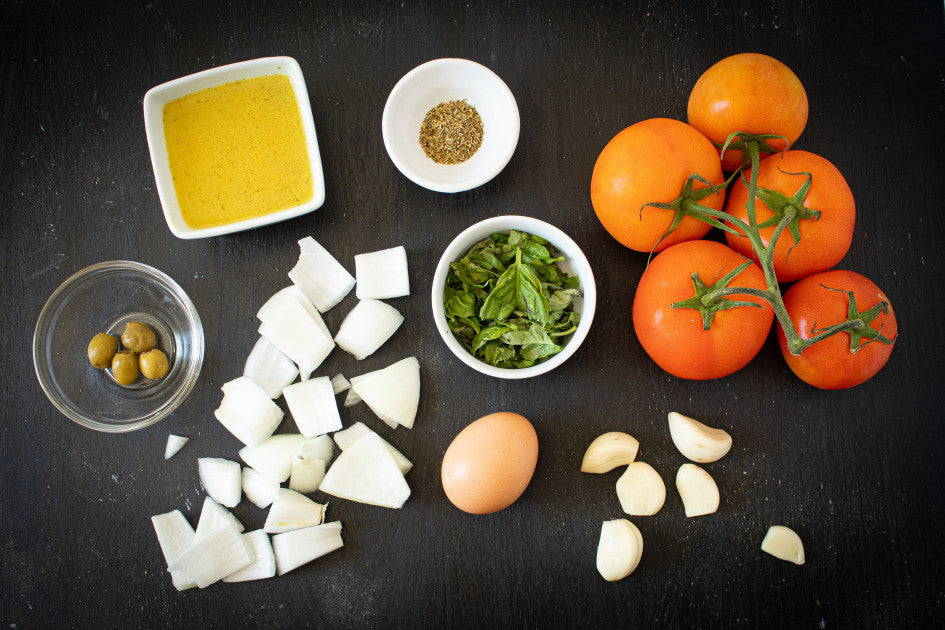 Instructions
1. Preheat steam oven using 'Preheat (Grill)' at 400°F.
2. Place tomatoes, onion, and garlic in a baking tray. Drizzle a little bit of oil and season with salt and pepper. Give a quick toss.
3. Set steam oven to 400°F using 'Grill' mode. Bake vegetable in the oven for 30 minutes. While waiting for the vegetable to cook, prepare the eyeballs.
4. Remove vegetables from the oven. Transfer to a blender and add in minced basil. Process in the blender until smooth and well-combined. Transfer liquid to a medium size pot over medium heat and add oregano, vegetable broth, salt, pepper, and sugar. Simmer for 10 minutes before take off the heat.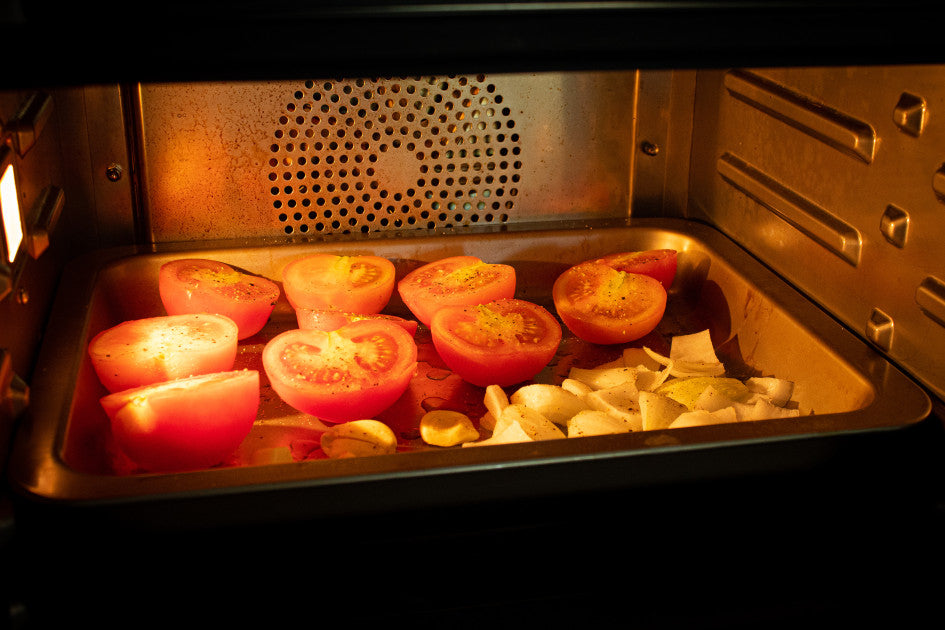 *Subscribe below for recipe updates.