Steam Cooking for Healthier, Better-Tasting Meals and Desserts
Cooking with steam won't bake away nutrients and vitamins. Plus, when you combine steam cooking with convection or grilling, you get food that's browned and crispy on the outside, and moist and juicy inside. Great for creating even delicate dessert treats, and for rejuvenating leftovers, rather than just reheating them.
Your 10-in-1 Kitchen Solution
Thanks to the multiple functions, you can create dishes and desserts you never dared try before. Cook with steam, convection, H-steam, grill or Combi, plus you can preheat, sterilize, ferment, defrost and descale to clean, all at the touch of a button.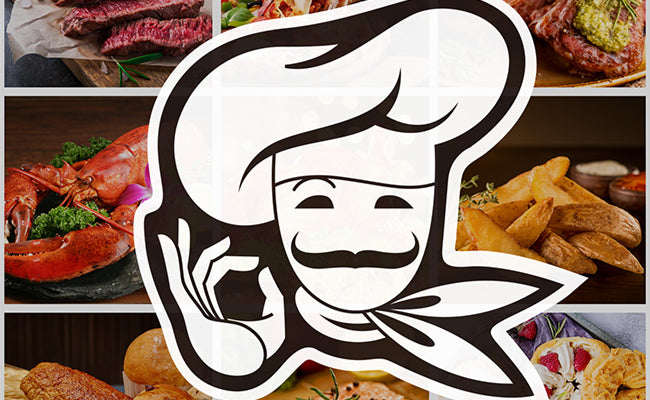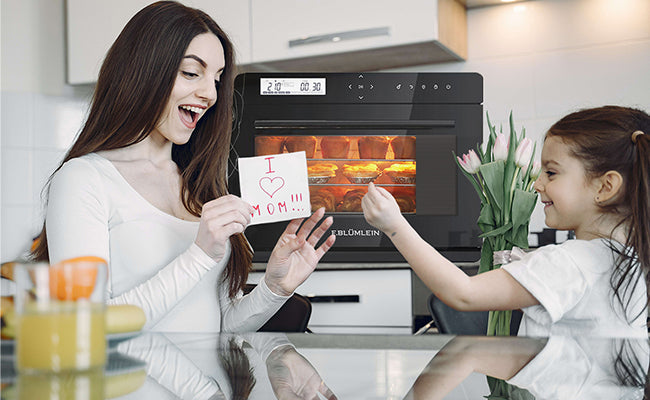 Spend Less Time in the Kitchen
It's true that our Steam & Grill Convection Oven prepares food faster than traditional cooking methods, but beyond that, it has 25 preset buttons for cooking a variety of vegetables, corn, potatoes, rice, meats, bagels and baked desserts, PLUS you can also set up 10 of your own presets for your family's favorites..
Our Steam & Grill Convection Oven Looks Good in Your Kitchen
Stainless steel outer panels give this appliance a sleek, modern look. And at 20.9" wide x 17.9'' depth x 15.9'' high, it's only slightly bigger than a conventional microwave so it fits conveniently on a countertop.
The 50% Larger Capacity Means You Can Steam for Up to 3 Hours
Most traditional steam ovens only have enough water capacity to steam for 80 to 120 minutes. Our oven boasts a 37.2-oz. water tank which lets you normal steam uninterrupted, for up to 180 minutes.
Advanced Air Plus Front Cooling System
Front-cooling technology keeps your kitchen comfortable. Steam and heat stay inside, while only cool air is vented, making it safe for walls and cabinets, and for you.
Specification
Unit Measures: 20.9''L x 17.9''W x 15.9''H
Cooking Area: 15.2''L x 12'' W x 9.6''
Required Embedding Space (W x D x H): 21.7'' x 18.5'' x 17.7''
Cord Length: 43'' (including the power plug)
Power: 1550 Watts
Voltage: 120VAC, 60Hz
Temperatures: 85℉ - 450℉
Timer: 0:01 - 23:59
Warranty
F.BLÜMLEIN Offers 1 Year Limited Warranty for the ovens.
Wanna get an extra entended warranty? 
Click here for Registration
What is covered?
F.BLÜMLEIN's warranty covers manufacturing and material defects for a period of 1-year from date of purchase, subject to the following conditions and limitations:
1) This unit must be installed and operated at all times in accordance with the instructions furnished with the product. Any alteration, willful abuse, accident, or misuse of the product shall nullify this warranty.
2) This warranty is non-transferrable, and is made to the original owner, provided that the purchase was made through an authorized supplier of the manufacturer. This warranty is limited to the repair or replacement of part(s) found to be defective in material or workmanship, provided that such part(s) have been subjected to normal conditions of use and service, and after said defect is confirmed by the manufacturer's inspection.
3) The manufacturer may, at its discretion, fully discharge all obligations with respect to this warranty by refunding the wholesale price of the defective part(s)
What is NOT covered?
1) Damage caused by the owner when attempting to fix or alter the product.
2) Damage caused by misuse, abuse, neglect, alterations, or unauthorized repair.
3) Natural depreciation.
How to request warranty services?
For warranty services, leave us a message online or email us at support@fblumlein.com. Our Customer Service Team will address your issue within 24 hours, usually sooner.
What will F.BLÜMLEIN do?
1) Repair the item.
2) Replace the item if not repairable.
3) Refund the item under certain circumstances.
ALL EXPRESSED AND IMPLIED WARRANTIES, INCLUDING THE WARRANTY OF MERCHANTABILITY, ARE LIMITED TO THE PERIOD OF THE LIMITED WARRANTY.
Return Policy
Return Products You Are Unsatisfied With
If you are not 100% satisfied with your purchase, you can return your unused items within 15 days of purchase for a full refund. Returns because you did not want the item are subject to all return shipping charges. Please contact us via support@fblumlein.com for return address before sending the unit back. We can not accept returns without a return authorization from our customer service team. 
Return Defective Items
If you received a defective item, you can send the item back in the original package without any wear and tear for a free replacement or refund. However, you will need to provide photos and videos showing the defect(s) of the product to get an authorization before returning. We strongly recommend obtaining and saving your return tracking number until you are notified that we have completed your replacement or refund. 
When Will A Replacement Be Sent?
Replacements are treated the same way as that of new orders - they leave our warehouses within 2 business days. If a product needs to be returned for replacement, the replacement is sent after receiving the returned item.
How Long Does It Take For Me To Get A Refund?
It may take 1 to 2 weeks for your return to reach our warehouse. Once the item is received and inspected (usually within 72 hours of receipt) your refund will be processed and automatically applied to your credit card or original method of payment within 2 business days. Please note that depending on your credit card company, it may take additional 2-10 business days after your credit is applied for it to post to your account.
YOU MAY ALSO LIKE